The McKell Institute is a progressive research institute dedicated to providing practical and innovative solutions to contemporary policy challenges.
We produce regular policy reports and host events with thought leaders from business, government and civil society.
Our research brings together leading academics, industry and policy experts from some of Australia's leading educational institutions under the guidance of our research committee.
We engage across a wide range of policy issues, including:
infrastructure funding and financing;
superannuation;
health and hospitals;
industrial relations and workers' entitlements;
economic analysis and modelling;
productivity and innovation policy;
housing affordability; and
social service delivery.
Our reports feature heavily in the media and engage leading policymakers, business people and civil society leaders.
Following its establishment in Sydney, in 2011, the Institute has played an important role in shaping the public policy agenda at both state and federal level. The Institute has since expanded to branches in Victoria (established in 2017), Queensland (established in 2018) and South Australia (established in 2021). The state branches give the McKell Institute a unique insight into policymaking at a state level.
The McKell Institute takes its name from former NSW Premier and Governor–General of Australia, Sir William McKell. William McKell made a powerful contribution to both New South Wales and the nation through progressive social, economic and environmental reforms.
All
Leadership
Board of Directors
VIC Directors
QLD Directors
Fellows
Research Committee
Staff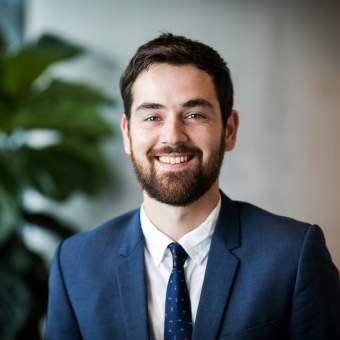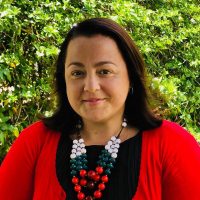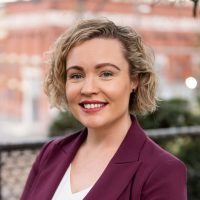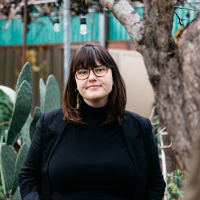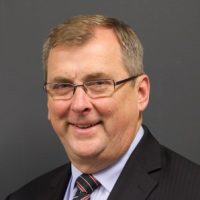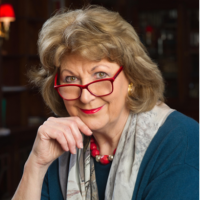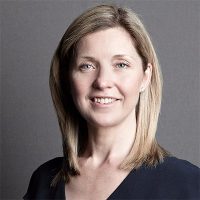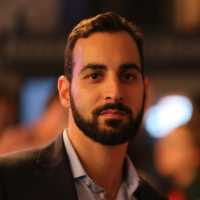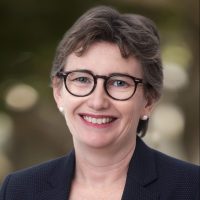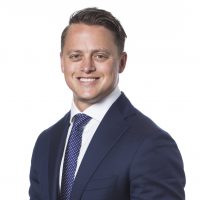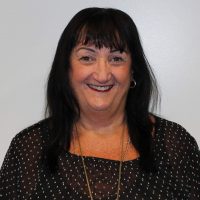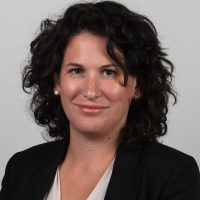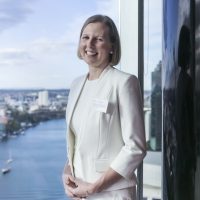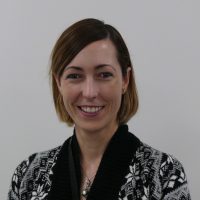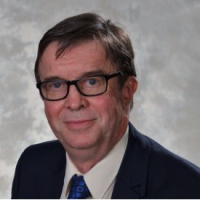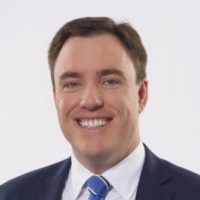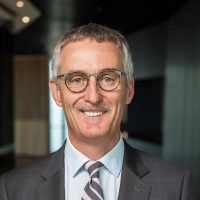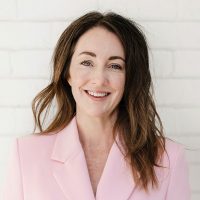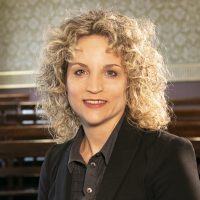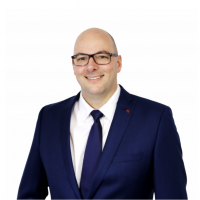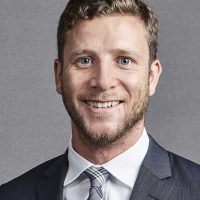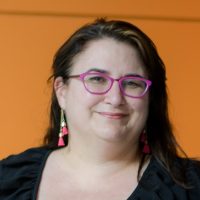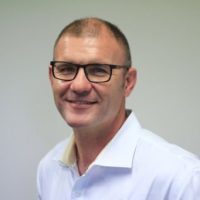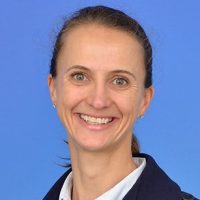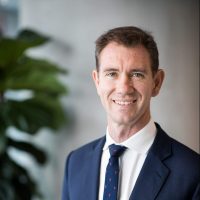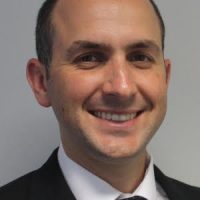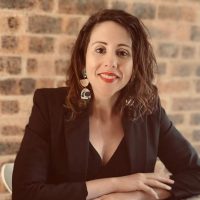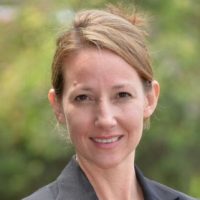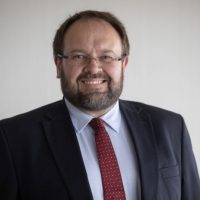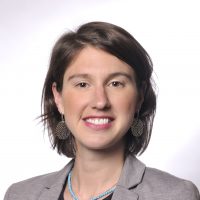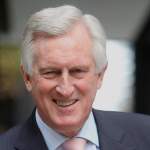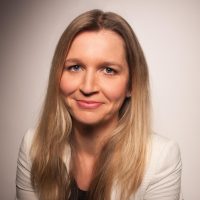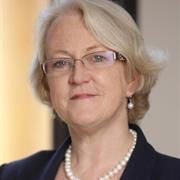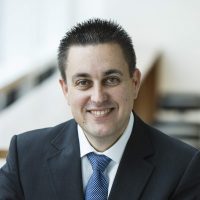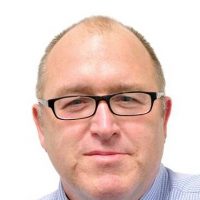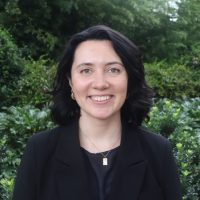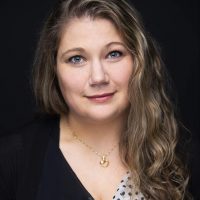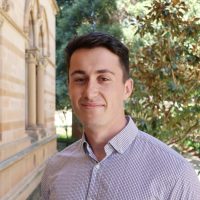 Chief Executive Officer
Edward Cavanough
Edward Cavanough joined The McKell Institute as Director of Policy in August 2015.
He has since led the Institute's research on a variety of issues, including economic inequality, international trade, retirement adequacy, industrial relations, indigenous policy, workplace entitlements, tax reform, infrastructure provision and more.
In addition to his policy work, Edward's analysis and journalism has been published in Washington Post, Foreign Policy, Al Jazeera, ABC News, the South China Morning Post, The Hill, The Guardian, The Sydney Morning Herald, and others, and includes reporting from Afghanistan, China, Cuba, East Timor, Mongolia and Vanuatu.
He is author of 'Divided Isles: Solomon Islands and the China Switch' (Black Inc 2023).
He holds a BA in History & Politics from the University of Adelaide, and Masters of International Relations from the University of Sydney.
Executive Director, Queensland
Sarah Mawhinney
Sarah Mawhinney has worked in the highest levels of politics and the union movement. Sarah is dedicated her working life to promoting an equal and inclusive society that includes fairness at work by making a tangible difference and creating change in the lives of Australians.
Sarah has formerly served as a Senior Policy Advisor in the office of the Queensland Treasurer, the Hon. Cameron Dick and was the Assistant State Secretary of the Australian Labor Party.
Sarah's career history includes a combined 15 years' experience working within the Australian Labor Party, the Transport Workers Union and the Queensland Government.
Executive Director, Victoria
Rebecca Thistleton
Rebecca has worked as a senior adviser in policy and media for the Andrews Government, working in the Premier's Office and managing media for the Victorian Treasurer and Minister for Planning.
She was previously Director, Policy and Communications for Cladding Safety Victoria.
A former Fairfax journalist, Rebecca started her career in community papers and wrote for the Australian Financial Review.
Rebecca's experience has built her strong background across a number of policy areas, including planning, infrastructure, housing affordability, development and public transport.
Director, SA/NT
Dr Gemma Beale
Dr Gemma Beale joined the McKell Institute in 2023. Before which she was a researcher at The Australian Industrial Transformation Institute where she developed expertise in a range of policy areas, including industrial relations, industrial transformation, the future of work, and gender analysis.
She was awarded her PhD for a worker-focused study exploring the social, economic, and policy impacts of insecure employment on workers' employment transitions following the closure of the Australian automotive manufacturing industry.
She has lectured on precarious work and the gig economy; the digital divide; and Industry 4.0 and the future of work and delivered a range of talks and workshops on those policy issues to workplaces, unions, industry groups, and academic conferences. Before moving into research and policy, she worked for the South Australian state government and NFPs in the community sectors for almost a decade.
Gemma has PhD, Business, Government & Law, from Flinders University and a BA (Hons, First Class), Gender, Work and Social Inquiry, from The University of Adelaide.
Acting Chair
Mark Lennon
Mark Lennon is a board member of the McKell Institute.
Mark was Secretary of Unions NSW from October 2008 until 2016, having served as Assistant Secretary since June 2001. Mark joined Unions NSW in 1988 and has held a number of positions in the organisation including Training Officer, Industrial Officer and Executive Officer.
His responsibilities over the years at Unions NSW have included industrial and political work in the areas of railways, electricity, health, industrial legislation, occupational health and safety, forestry and superannuation.
In addition to the McKell Institute, Mark is also a board member of First State Super, Health Super Financial Services Pty Ltd, Safety, Return to Work & Support Board, Trade Union Education Foundation and the Trades Hall Association.
Director
Mary Easson
Mary Easson is the Chair and CEO of Probity International, a strategic adviser to business. Her business career began in Melbourne in the mid-1970s when she worked as Corporate Affairs Manager for the diversified manufacturing business ACI Industries. In 1983 she moved to Sydney to take on a senior position at Ansett Airlines, reporting to Sir Peter Abeles. In 1993 Mary was elected as the Federal Member of Parliament for Lowe in Sydney, serving from 1993 until 1996.
Thereafter she established her public affairs and strategic advice company, Probity International Pty Ltd. Over the years its clients have included Coca-Cola Amatil, IBM, AVCO Finance, BZW, ANZ Bank, Telstra, Lend Lease, City of Sydney, Coles Myer, Dairy Farmers, Microsoft, Medtronic, Teva Pharmaceuticals, InTech Strategies, the Queensland Government, Elbit Systems etc.
Charity work includes Director and National Secretary, UNICEF Australia, 1988-1993; Member of the ANZAC Foundation Board, 1995-96; Chair, Life Education NSW, 2005-08; Member of the Board of Campion College, 2005-09; subsequently a Fellow. I also served on the Board of the John Curtin Research Centre for two years.
Director, McKell Institute & Victorian Advisory Board
Liberty Sanger OAM
Liberty Sanger is a Principal, Board member and Practice Group Leader at Maurice Blackburn Lawyers, co-leading the firm's Victorian WorkCover and Road Accident Injury (TAC) departments. Liberty is a qualified Law Institute of Victoria Personal Injury Accredited Specialist and is recognised by Doyles Guide as one of only five leading lawyers in workers' compensation in Victoria. She has previously been a Board Director of ESSSuper, Federation Square and YWCA Victoria.
She is also a regular panellist on the Wrap on 774 with Jon Faine, and reviews the newspapers on ABC News Breakfast. She is committed to ensuring socially just outcomes in both words and actions, and is endlessly curious about what practical steps we can take to make the world a better place. There are no grey clouds – just silver linings waiting to be found!
Director
Thomas Costa
Thomas is the Assistant Secretary of Unions NSW, where his responsibilities include managing the NSW peak's communications and digital team and also its research and industrial strategy.
Thomas is also responsible for the coordination of Unions NSW's Visa Assist Project. A partnership with the Immigration Advice and Rights Centre (IARC), Visa Assist was launched in 2019 to assist unions in representing and advocating for migrants and in particular the project provides free immigration legal support and advice to migrants who are union members.
Prior to his role at Unions NSW, Thomas worked as an industrial officer and lawyer with the national offices of the Australian Rail, Tram and Bus Industry Union and the Australian Workers' Union, he has also worked as a solicitor for Slater & Gordon Lawyers and the HIV Aids Legal Centre (HALC).
Chair, Queensland Advisory Board
Hon Rachel Nolan
Rachel Nolan is an experienced leader, non executive director and consultant specialising in governance and public policy.
Rachel leads and teaches governance programs for foreign governments (mainly from the South East Asian region) through University of Queensland International Development and she is an Honorary Senior Lecturer in Philosophy at UQ.
Rachel was a Member of the Queensland Parliament for 11 years from 2001, when she was elected as the youngest woman ever.  She is a former Minister for Finance, Transport, Natural Resources and the Arts.  In those roles she oversaw an historic round of economic reform, jointly leading the successful privatisation of QR National, the Port of Brisbane and Abbot Point Coal Terminal.  She was a member of the Queensland Government's central budgetary organ, the Cabinet Budget Review Committee.
Her policy expertise lies at the interface of the public and private sectors.
Ms Nolan has a diverse set of interests.  For five years she owned and ran a café ranked as one of South East Queensland's best in her hometown of Ipswich and she has traveled extensively, including completing an independent near overland journey from Ireland to Indonesia in 2013/14.
Director
Misha Zelinsky
Misha is the Assistant National Secretary of the Australian Workers' Union, Australia's oldest and largest blue-collar union.  He is responsible for national strategy, campaigns, communications, policy development, and industrial negotiations.
He holds a Bachelor of Laws and Bachelor of Commerce (Economics) from the University of Wollongong and a Master of Public Administration from the London School of Economics.
Misha began his career as a criminal defence lawyer for the Aboriginal Legal Service, before moving into public policy as an advisor to the NSW Government and then to the AWU as the Chief Economist. He is the Secretary of the Australian Labor Party's National Policy Forum, the body responsible for the development of ALP electoral policy.
Misha is a director of Cbus Super, an industry superannuation fund with over $60 billion under management. Misha joined the McKell Institute in July 2020. 
A public policy expert, Misha is regularly published in the Sydney Morning Herald, Daily Telegraph, Australian Financial Review and is the host of the popular foreign policy podcast 'Diplomates – A Geopolitical Chinwag'.
Director
Narelle Clay AM
Narelle has worked in the community services industry for just over thirty years. Currently Narelle is the Chief Executive Officer of Southern Youth and Family Services (SYFS).  She was also employed by TAFE for almost 30 years.
She has been an elected official of the Australian Services Union (ASU) in NSW and ACT since 1995 and has been the President since 2007 (14 years). This Union covers the industry areas of Social and Community Services, Water, Rail, Ports, Info Tech and Travel.   She was the first woman President of this Union and also the first one from the Social and Community Services Division.
In addition, Narelle has served on many Boards, Committees and Advisory Structures over the years including previous Prime Ministerial Task Force and currently chairs the Australian College of Community Services and Disability Practitioners and is a Member of the Commonwealth Advisory Committee for Social Services. She has shown the ability to work across the different political parties and she has been respected and maybe feared at times by all sides of the political sphere.
Narelle received the Member to the Order of Australia Award (AM) in 2005 for "Distinguished Service to the Community in the areas of direct service delivery and advocacy for vulnerable people." In 2017 she received a Premier's Award for Public Service. This was the first time that a non-Government agency received such an award and she won the Business Person of the Year in 2011, and was the first woman to win this honour and the first from Community Services.
Director
Melissa Donnelly
Melissa is the Deputy Secretary and NSW State Secretary of the Community and Public Sector Union.
Melissa has worked with members across all areas of the federal public sector, telecommunications, broadcasting and private sector industries. Melissa currently leads the national team with responsibility for members in the Department of Human Services (Centrelink, Medicare and Child Support). In her time at the CPSU Melissa has occupied a range of roles, including leading the national political, industrial, research and legal team prior to joining the national Executive Committee in 2015.
Melissa is also a Director of TelstraSuper.
Melissa has degrees in Social Science and Law and is a qualified lawyer.
Melissa is married with two children and lives in Sydney.
Director - Queensland Advisory Board
Marianna O'Gorman
Marianna has worked as an adviser in the highest levels of Government, providing legislative, strategic, budgetary and communications advice to former the Prime Minister, Deputy Prime Minister, Treasurer and other Ministers.
She has worked and studied internationally, including in Washington D.C. at the World Bank and has represented Australia at multilateral and bilateral climate negotiations in the Middle East, US, Asia, UK & Europe. She has extensive public policy experience in infrastructure, homelessness, broadband and telecommunications but particular expertise in climate change and renewable energy. She worked on the World Bank's first ever climate change learning program; the development of Australia's national price on carbon; on the formation of Australia's first green investment bank, the Clean Energy Finance Corporation, and has undertaken academic research in the field including as a fellow with the ANU's Centre for Climate Economics and Policy and a recipient of the Ross Garnaut Award.
Marianna's is also passionate the establishment of a national scheme that meets the needs of disabled Australians, closing the gap between indigenous and non-indigenous Australians, social justice, homelessness and women in leadership.
Director - Queensland Advisory Board
Amanda Newman
Amanda Newman is the Director of Communications and Campaigning at the Queensland Nurses and Midwives' Union (QNMU). Amanda develops and implements major campaigns aimed at creating fairer workplaces and better communities. Amanda leads a team of marketing, communications, media, education, recruitment and campaign professionals, all committed to making a difference for nurses and midwives and those in their care. Most recently Amanda has been responsible for developing the union's Transformational Activism agenda, focused on growing sustainable local member structures which enable nurses and midwives to deliver real change for Queenslanders.
Research Committee Member
David Peetz
David Peetz is professor of employment relations at Griffith University and a co-researcher at the Centre de Recherche Interuniversitaire sur la Mondialisation et le Travail (the Inter-university Centre for Research on Globalisation and Work) in Canada.  He was recently a Distinguished Visiting Fellow at the Advanced Research Collaborative in the Graduate Center of the City University of New York; was once a manager in the Senior Executive Service of the Australian Government's Department of Industrial Relations and has undertaken work for unions, employers, the International Labor Organisation, the OECD, and governments of both political persuasions in and outside of Australia, including a recent statutory report on the Queensland workers compensation scheme.  His books include Women, Labor Segmentation and Regulation: Varieties of Gender Gaps, Brave New Workplace, Unions in a Contrary World, Women of the Coal Rushes and The Realities and Futures of Work.  His current research includes investigations of finance, climate change, digital human technology, and the harassment of scientists.  He is a member of the Academy of Social Sciences in Australia.
Director - Queensland Advisory Board
Daniel Cheverton
Daniel Cheverton is General Manager, Corporate Affairs and Office of the CEO, QIC (Queensland Investment Corporation). Daniel joined QIC in early 2015 and is responsible for QIC's relationship with it shareholding Ministers, corporate secretariat, corporate performance and reporting and CEO strategic initiatives.  Prior to joining QIC he worked in public affairs for the Australian energy company Santos, most particularly on the US$18.5 billion GLNG project.  He has previously served as a chief of staff and advisor to Australian and Queensland government ministers in the treasury, transport and infrastructure portfolios.
Chair - Victorian Advisory Board
Kelvyn Lavelle
Kelvyn Lavelle is currently Executive Director Corporate Affairs for international public infrastructure specialist, Plenary. He is responsible for Plenary's external communications, and directs media, government and corporate affairs strategies across the business.
Previously, Kelvyn has worked as a public affairs consultant and advisor on a diverse range of social infrastructure projects across Australia.
He is an independent Director of Western Health which is responsible for acute public hospitals for Melbourne's growing Western Region and also a Director of Plenary Conventions.
Kelvyn has a Master of Arts degree by Research and a Graduate Diploma in Urban Research and Policy. He is a graduate of the Australian Institute of Company Directors.
Director - Victorian Advisory Board
Mary Delahunty
Mary is the founder and Managing Director of Seven Advisory, helping companies progress with purpose and Impact. Previously Mary was the Head of Impact for HESTA a $78B superannuation fund leading the responsible investment, government relations and CSR programs. She has held senior roles in financial services organisations for over 15 years and is passionate about authentic progressive capital delivering a better world for all.
Mary is a 2015 Churchill Fellow awarded for the completion of international research on equity for women in pension systems. Mary is a current Board Member of The Emergency Services Telecommunication Authority (000), Victoria University, The McKell Institute and Emily's List Australia.
Mary has served as the Chair of the Ministerial Advisory Council for Gender Equality in the State of Victoria and was a past Chair of Reclink Australia.
Mary is a former Mayor, Deputy Mayor and elected Councillor for an inner-city municipality. Mary holds a Master of Finance (Corporate Advisory).
Director - Victorian Advisory Board
Amanda Threlfall
Amanda Threlfall is Assistant Secretary of Victorian Trades Hall Council, the peak body of trade unions in Victoria. As Assistant Secretary, Amanda directs strategy and campaigns across a wide breadth of industrial issues. Amanda previously worked as Senior Adviser for Tim Pallas MP, the Victorian Treasurer and Minister for Industrial Relations.
As an experienced lawyer and industrial officer, Amanda has combined her passion for social justice with her in-depth understanding of industrial and employment law, working for unions such as the Victorian Branch of the Australian Education Union and the Queensland Branch of the Construction, Forestry, Mining and Energy Union – Mining and Energy Division. Highlights of her career to date include presenting on wage protection to the ILO and All Chinese Federation of Trade Unions in China and undertaking research on multiple global labour issues whilst working in Brussels at the International Trade Union Confederation.
More recently, as Senior Adviser for the Victorian Treasurer and Minister for Industrial Relations, Amanda worked on successful law reforms spanning issues such as wage theft and the gig economy.
Director — QLD Advisory Board
Chris Gazenbeek
Chris joined his local Safeway store at 16. He commenced work as a casual employee, became a part-timer and ended up as a full-time nightfill captain. He joined the SDA on his first day of work because his work colleagues told him that the SDA looked after them and that it's in everybody's interests to join the union. He became a very active member of the SDA in his store and later commenced work with the SDA as an organiser in 1995. 
In Queensland, Chris successfully organised our northern area including Rockhampton, Gladstone and Bundaberg before becoming the Branch's Assistant Secretary in 2011. In July 2014, Chris became the Branch Secretary. 
Chris is highly qualified for his role. He has an extensive background in retail, is passionate about the role SDA members have in a modern Australia and has an unwavering dedication to the job. He is committed to making sure SDA members get a fair go and realise their full potential. 
Director - QLD Advisory Board
Mary Crawford
Mary Crawford has been a high school teacher, a member of the House of Representatives and an academic. Her field of study is gender and public institutions.  She is passionate about education for women and girls and their empowerment. After being on the staff at QUT since 1997 Mary is currently a Visiting Scholar in QUT's Business School. In this capacity she is on the Media Experts' List for QUT and speaks on issues around woman, politics and education.
For the last 10 years she has been Chair of Graduate Women Queensland which provides bursaries for women to participate in tertiary education.
Mary is also the Executive Director of The T J Ryan Foundation which is a progressive think tank committed to the development of evidence – based policy for Queensland.  She is also a member of the Queensland Advisory Board of the McKell Institute.
In 2020 Mary was awarded an Australia Medal for her significant work for women and the people and parliament of Australia.
Director – QLD Advisory Board
Josh Mennen
Admitted to legal practice in 2007, Josh specialises in insurance and other financial services litigation with oversight across 7 offices and over 30 staff.  Josh sits on the Board of Autism Queensland and is on the advisory committee of Super Consumers Australia.  He volunteers at the Caxton Legal Centre's credit law clinic.  He is passionate about increasing consumer rights/awareness, and giving voice to those disempowered by illness, injury and socioeconomic barriers.
Director — QLD Advisory Board
Deanna Grant-Smith
The pursuit of social justice and sustainability is at the heart of my teaching and research. 
I have extensive experience conducting research in a government and academic context. In addition to researching the potential for exploitation and exclusion presented by unpaid work and emerging forms of unpaid and unwaged work, I currently research stakeholder engagement with a focus on marginalised or disadvantaged groups, particularly young people and women, and cultural and political engagements with waste. 
Fellow
Paul McLeay
Paul is a thought leader in the public audit arena. He has a strong interest in technology in the work place, particularly in practical applications for identifying opportunities to increase profitability through re-engineering, improving supply chains, and getting the most out of existing approaches and people.
Currently, Paul is a Partner of consulting firm Performance Audit Review and Chair of the Sydney Business Enterprise Partnerships. Previously, he served as Minister for Ports & Waterways, Minister for Mining & Forests in the NSW Government and as a Member of Parliament. Prior to entering Parliament, he was Assistant General Secretary of the Public Service Association.
Paul holds an MBA from the UNSW Australian Graduate School of Management.
Fellow
Rachel Garcia
Rachel has a particular interest in health and human services policy and reform, with more than 15 years managerial and professional experience in the public and private sector.
Rachel is currently an Associate Director at KPMG where she focuses on organizational and behavioural change management, designing stakeholder engagement programs, strategic communications, research and analysis and public policy for government. Prior to consulting, Rachel was a Senior Policy Advisor in the Ministry of Health and before that a Senior Patent Attorney specialising in the area of Medical Science.
In 2016 Rachel authored McKell's report "Big Data and Big Possibilities: How Australia can use big data for better healthcare".
Rachel holds a Master of Business Administration (Exec) (AGSM), Master of International Development (Deakin University), and an honours degree in Medical Science (Sydney University).
Fellow
Sam Crosby
Sam Crosby is a fellow and former CEO of the McKell Institute. Sam works as the Executive Director, Members, Volunteers, Regions at St Vincent de Paul Society NSW. He has worked in senior roles in government, business and the trade union movement.
Previously, Sam served as corporate and government affairs manager for Johnson & Johnson, senior adviser and chief of staff to a number of New South Wales Cabinet ministers, and adviser to former Prime Minister Kevin Rudd during the 2013 election. His experience spans infrastructure, transport, ports, mining, forestry, Treasury, industrial relations and healthcare.
He holds a Bachelor of Economics and Social Sciences with First Class Honours from the University of Sydney and an MBA from the UNSW's Australian Graduate School of Management. While completing his undergraduate degree, he served as president of the University of Sydney Union and national president of Australian Young Labor.
He lives in Sydney with his family and tweets as @SamPCrosby.
Fellow
Simon Rowell
Simon joins The McKell Institute Queensland as a Fellow after a distinguished career in both Australia and the UK.
Simon was Senior Adviser to the UK Department for International Trade between 2017-2018. He led development and delivery of strategic policy at the new Department in the formation of the first UK independent trade policy function for 40 years post-Brexit.
Prior to that, Brian has held posts at Big Society Capital, Department of Prime Minister and Cabinet and as a solicitor for Linklaters.
Simon holds a L.L.B (Hons.)/B.Comm (Hons.) from the University of Queensland, and a Master of Public Administration from the JFK School of Government at Harvard University.
Fellow
Veronica Newman
With close to ten years of experience across the public and private sector, Veronica Newman is Government Relations Manager for IAG. Prior to joining IAG, Veronica was a part of the Government Relations teams at various organisations including Australian Rail Track Corporation (ARTC), Arrium Limited and Asciano.
Before entering the private sector, Veronica was an Adviser to the Hon. Jason Clare MP for several years, working across a number of portfolio areas including: Employment, Defence Material, Home affairs and Justice. Veronica has also spent time working for NSW Labor as the Business Communications Director.
Veronica holds a Bachelor of Political, Economic and Social Sciences from the University of Sydney and has her Masters in Policy Studies from the University of New South Wales.
Fellow
Fiona Landis
Fiona is Chief of Corporate Affairs at the Australian Banking Association. The ABA works with government, regulators and other stakeholders to improve public awareness and understanding of the industry's contribution to the economy and to ensure Australia's banking customers continue to benefit from a stable, competitive and accessible banking industry. Fiona is responsible for leading the ABA's media, marketing, government relations, research and campaign functions.
Fiona was previously Director of Government Relations at the ABA, during which time she helped lead the sector's response to the Banking Royal Commission recommendations and its relief package for customers during the COVID-19 pandemic.
Fiona has two decades of professional experience in politics, public policy development and issues campaigning in roles as a consultant, in-house at listed companies and associations as well as within government. She has a deep understanding of the parliamentary process. She has advised Cabinet Ministers, senior corporate leaders and has extensive experience in managing high profile communications campaigns.
Fellow
Darrin Barnett
Darrin is a former Press Secretary to Prime Minister Julia Gillard and Canberra Press Gallery Journalist who has been working on the frontline of media, state and federal politics for more than 20 years.
Darrin worked extensively as a journalist in Melbourne, Sydney and Canberra before crossing over to become a press secretary for Ministers at state and federal level.
He served as a senior adviser in the Prime Minister's Office and was Senior Canberra Press Secretary for the 2013 and 2016 Federal Election campaigns, in addition to spending significant periods of time working in the trade union movement.
Darrin was also the campaign director, media spokesperson and principal adviser to Wentworth Independent MP Dr Kerryn Phelps and his consultancy ran the successful campaign to elect Independent Zali Steggall MP in Warringah.
He has extensive experience across a wide range of portfolio areas including health, housing, community services and industrial relations, with additional journalistic experience covering financial markets and publicly listed companies.
Darrin also has extensive experience as a media spokesperson on both the ABC and Sky News, in addition to opinion pieces published in News Corp, Nine/Fairfax newspapers, ABC online and the Daily Mail.
Fellow
Danae Bosler
Danae has an interest in social policy across a diverse range of fields including women's health and rights; climate change and climate justice; public transport and urban infrastructure.
Danae works as a Research and Politics Lead Organiser at the Victorian Trades Hall Council, the peak body for unions in Victoria. She has worked over a decade in the labour movement including LHMU (now United Voice) National Office and CPSU, as well as time working in community grassroots organising. She was elected a city councillor in October 2016 to Yarra Council in Melbourne's inner suburbs.
Danae holds a Bachelor and Masters degree in Arts from Melbourne University as well as a Postgraduate Diploma in International Community Development from Victoria University.
Research Committee Member
Dr John Hewson AM
Former Leader of the Federal Opposition, Australia
Dr Hewson has had several careers in academia, bureaucracy, business, politics, and the media. He is currently a Professor in the Crawford School of Public Policy at ANU, and an Adjunct Professor at Curtin, UTS, Canberra and Griffith Universities, having been Professor and Head of the School of Economics at UNSW, and Professor of Management and Dean Macquarie Graduate School of Management at Macquarie University. He has worked for The Australian Treasury (Census and Statistics), the IMF, the Reserve Bank, the UN (UNESCAP), and the ADB, and often advises senior public servants.
In Business, he was a Founder of Macquarie Bank, Chairman ABN Amro Australia, and Chair/Director of a host of public and private companies, with current positions in insurance broking, renewable energy, and funds management and investment banking. He is Chair, Business Council for Sustainable Development Australia, Chair, BioEnergy Australia, and a Patron of the Smart Energy Council and the Ocean Nourishment Foundation. In Politics he has served as Advisor/Chief of Staff to two Federal Treasurers and Prime Minister, as Shadow Finance Minister, Shadow Treasurer, Shadow Minister for Industry and Commerce, and Leader of the Liberal Party, and of the Federal Coalition in Opposition. In the media, he has been a regular Columnist since the early 80s for a range of domestic and international newspapers (presently Nine Media and Fairfax Regionals) and publications, a Sky News Contributor, and comments widely on economics and politics on TV, radio, in print, and on line, here and overseas.
Dr Hewson has also been active in charities and not-for-profits, main positions currently, Chair of Osteoporosis Australia and KidsXpress, Investment Advisory Committee of the Australian Olympic Foundation, Northern Metropolitan Cemeteries Land Manager, and as Member, SteerCo Australian Sustainable Finance Roadmap, National Standing Committee for Energy and the Environment, and as an Ambassador Women for Election Australia.
Research Committee Member
Dr Angela Jackson
Angela is lead economist at Equity Economics, a consulting firm that focuses on the importance of inclusive growth in building a more sustainable economy and society.
Angela was previously Deputy Chief of Staff to the Australian Minister for Finance and Deregulation, the Hon Lindsay Tanner MP during the Global Financial Crisis.
She is currently National Deputy Chair of the Women in Economics Network, Board Member at Gender Equity Victoria, a regular contributor to the NFAW Gender Lens on the Budget and a member of the National Heart Foundation's Victorian Advisory Board.
Angela holds a Masters in International Health Policy (Health Economics) with Distinction from the London School of Economics and Political Science and has recently completed her PhD on the Economics of Disability in Australia at Monash University's Centre for Health Economics. Angela provides regular economic commentary on television and radio, and has written for The Age, the Conversation, The Australian, The New Daily and Croakey.
Research Committee Member
Joellen Riley
Joellen Riley joined UTS:Law in 2019. Her academic career includes many years at Sydney Law School (where she served as Dean of Law from 2013 till 2018), and some time on the Faculty of Law at UNSW. She joined the academy after a decade as a financial journalist, and some years in private practice at a commercial law firm. She is admitted as a legal practitioner in NSW, and has consulted to boutique employment law firms.
Joellen is a Fellow of the Australian Academy of Law (AAL), Member of the Australian Labour Law Association (ALLA) and an Affiliate of the Australian Institute of Employment Rights (AIER).
Research Committee Member
Richard Holden
Richard Holden is professor of economics at UNSW Business School. Professor Holden received a PhD from Harvard University and was a faculty member at MIT and the University of Chicago before returning to Australia.
He has published in the leading economics journals such as the Quarterly Journal of Economics, American Economic Review and Review of Economic Studies. His popular writings have appeared in outlets such as the New York Times, New Republic, American Affairs, Australian Financial Review, The Australian, The Sydney Morning Herald, The Conversation, and Crikey.
He is a fellow of the Econometric Society, and of the Academy of the Social Sciences in Australia, and is President-elect of the Academy of the Social Sciences in Australia.
Research Committee Member
Tim Williams
Author of: Homes for All. The 40 things we can do to improve supply and affordability
Tim is CEO of the Committee for Sydney. He is a part time Principal for global consultancy Arup. He is also an advisor to the Federal Committee on Assisted Housing. He has advised PowerHousing, the peak organisation for Australia's biggest community housing providers. He has worked with a number of other Community Housing Providers in NSW and South Australia. This report is written in his private capacity. Prior to becoming a resident here, Tim was Managing Director for Navigant Consulting in London where he built a team of 25 working on housing, urban renewal and local government. Tim was special advisor to the Rt Hon David Miliband when he was UK Cabinet Minister for the Department for Communities and Local Government. Tim advised the current London Mayor on the housing design guide for London, the CEO of the Homes and Communities Agency and the CEO of Lend Lease Europe on the Olympic legacy. In 2007 Tim chaired an inquiry for the UK's Housing Corporation into the design of affordable housing in Thames Gateway, published as 'The Williams Report'. Tim was Chief Executive of the Thames Gateway London Partnership between 1998 and 2003, when the Gateway, Europe's biggest urban renewal programme, become a national priority.
Tim studied at Cambridge, Oxford and the University of Wales where he gained his Ph.D. He is also a qualified barrister.
Director of External Engagement
Jesse Kartomi Thomas
Jesse joins the McKell Institute with experience across design, communications and external engagement.
She previously worked for the University of Sydney within the Widening Participation and Outreach team, with a specific emphasis on empowering First Nations students to participate in higher education. Before that, Jesse worked across research and communications for the Australia-Indonesia Centre, a bilateral think tank designed to advance the people-to-people links between the two countries via research collaboration and other outreach initiatives.
Jesse also works as a freelance graphic designer, with clients largely based within the education and cultural competency space.
She holds a Bachelor of Arts (Hons), majoring in Sociology and Indonesian, from Monash University.
Senior Policy Analyst
Marni Lefebvre
Marni started at the McKell Institute in 2021 as a Senior Policy Analyst and brings a decade of research experience with her to the role. Beginning with a Bachelor of Arts and Sciences from The University of Sydney, she discovered a love of anthropology and decided to follow her undergraduate degree with a Master of Applied Anthropology (focusing on corporate anthropology) from Macquarie University.
She then thought it prudent to be equally qualified in business, so she earned a Master of International Business and Law from The University of Sydney. Finally, to top it all off, she earned her fourth and final postgraduate research degree from Oxford University, specialising in sociotechnical imaginaries and science, innovation, and society.
Policy Analyst
Max Douglass
Max joined the McKell Institute as a Policy Analyst in 2023.
Max is passionate about the intersection of economics, policy, law, and foreign affairs. He previously worked in economics consulting with Deloitte Access Economics, as a Policy Analyst with the Centre for Public Integrity, and as an Associate with the Solomon Islands National Judiciary – where he was a New Colombo Plan Scholar.
Max graduated with a Bachelor of Economics (Advanced) as Valedictorian from the University of Adelaide in 2020 and is currently completing his Juris Doctor at the University of Melbourne.