Media release: Health and care service workers do an average 28 hours unpaid care work* at home and live with significant impacts to their mental and physical health, according to a new report that highlights the need for action on unpaid work.
HESTA, the industry superannuation fund for health and community services, surveyed members who give unpaid care outside of their paid jobs. The survey found that additional unpaid care commitments restrict the hours workers can dedicate to paid employment.
The survey of workers in critical care sectors, including childcare, aged care, nursing, and community health, highlights the need for the Albanese Government to comprehensively account for unpaid work as part of its new time use survey strategy.
The McKell Institute, a national progressive policy institute, has used the survey findings as part of a new research paper, Our place in time: making sure unpaid work is counted, to show how unpaid work must be accounted for so that government decision-making is fully informed.
McKell Institute Victoria Executive Director, Rebecca Thistleton, said the results showed that unpaid work, including care, needed to be properly quantified, recognised, and incorporated into government decision-making.
Countries such as Finland measure unpaid work and have built efficient and targeted social policies around time use. This offers lessons to Australia in how to support people whose own unpaid caring saves the public health system, but at the expense of their own well-being and retirement incomes.
"Our society is grappling with an aging population, escalating living costs, and a shortage of workers across the caregiving sector. Solutions for these challenges need to be based on a clear picture of what our care workers are dealing with," Ms Thistleton said.
"Women carry a disproportionate load of unpaid care work, and the imbalance restricts their workforce participation, career progression, and retirement savings."
The Albanese Government has announced the Australian Bureau of Statistics will carry out regular time use surveys from 2024, and The McKell Institute argues success will hinge on capturing the full spectrum of unpaid labour.
The paper was launched at a McKell Institute event held in Melbourne in partnership with HESTA, featuring a keynote speech from the founder of economic feminism, internationally renowned scholar, and the youngest-ever female member of the New Zealand Parliament, Professor Emeritus Dame Marilyn Waring.
*Average hours of unpaid care work as recorded in HESTA member survey
Contact
Rebecca Thistleton, McKell Institute Victoria Executive Director, 0416510724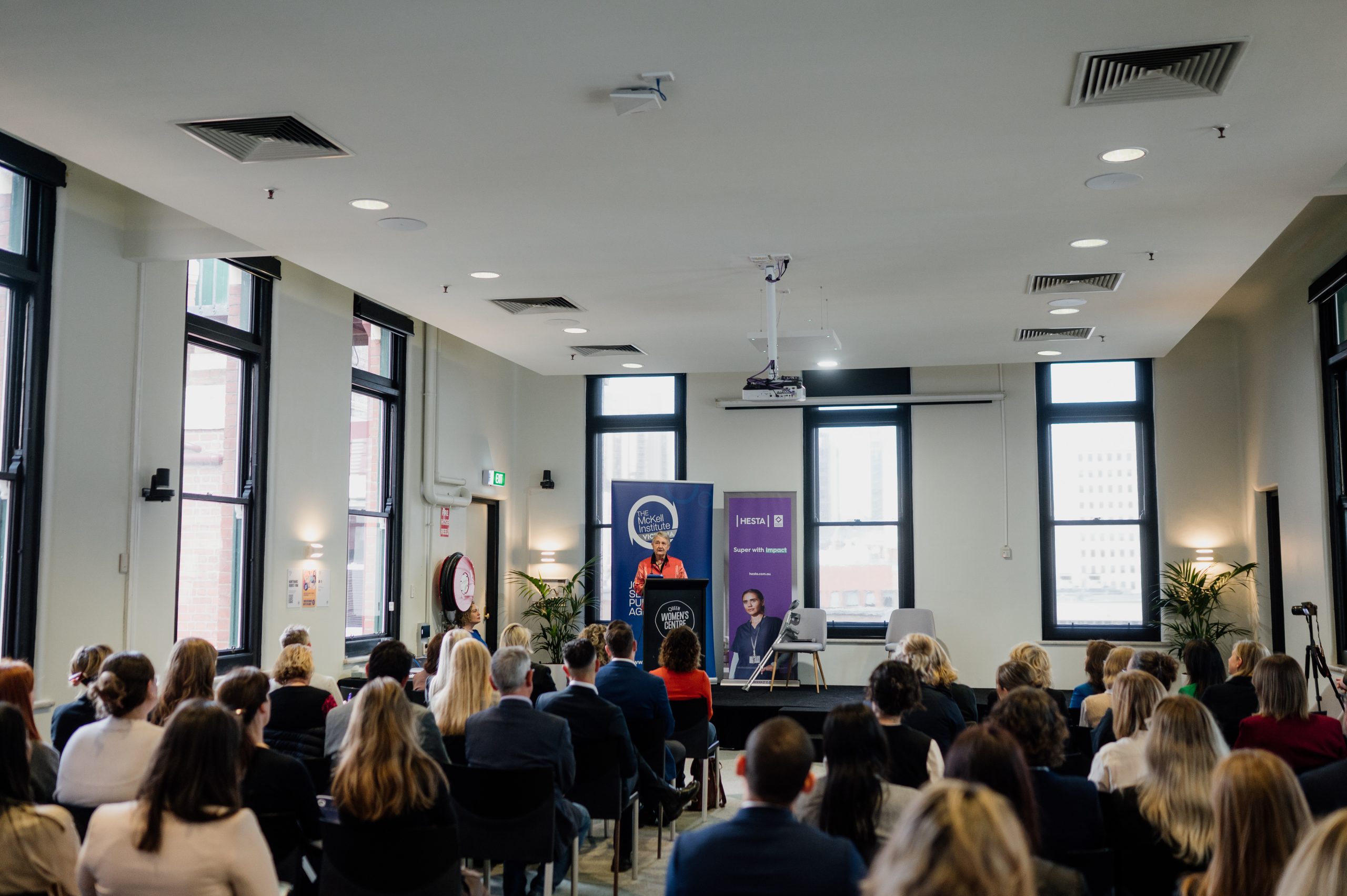 Professor Emeritus Dame Marilyn Waring addresses McKell Institute Victoria members in Melbourne, September 2023.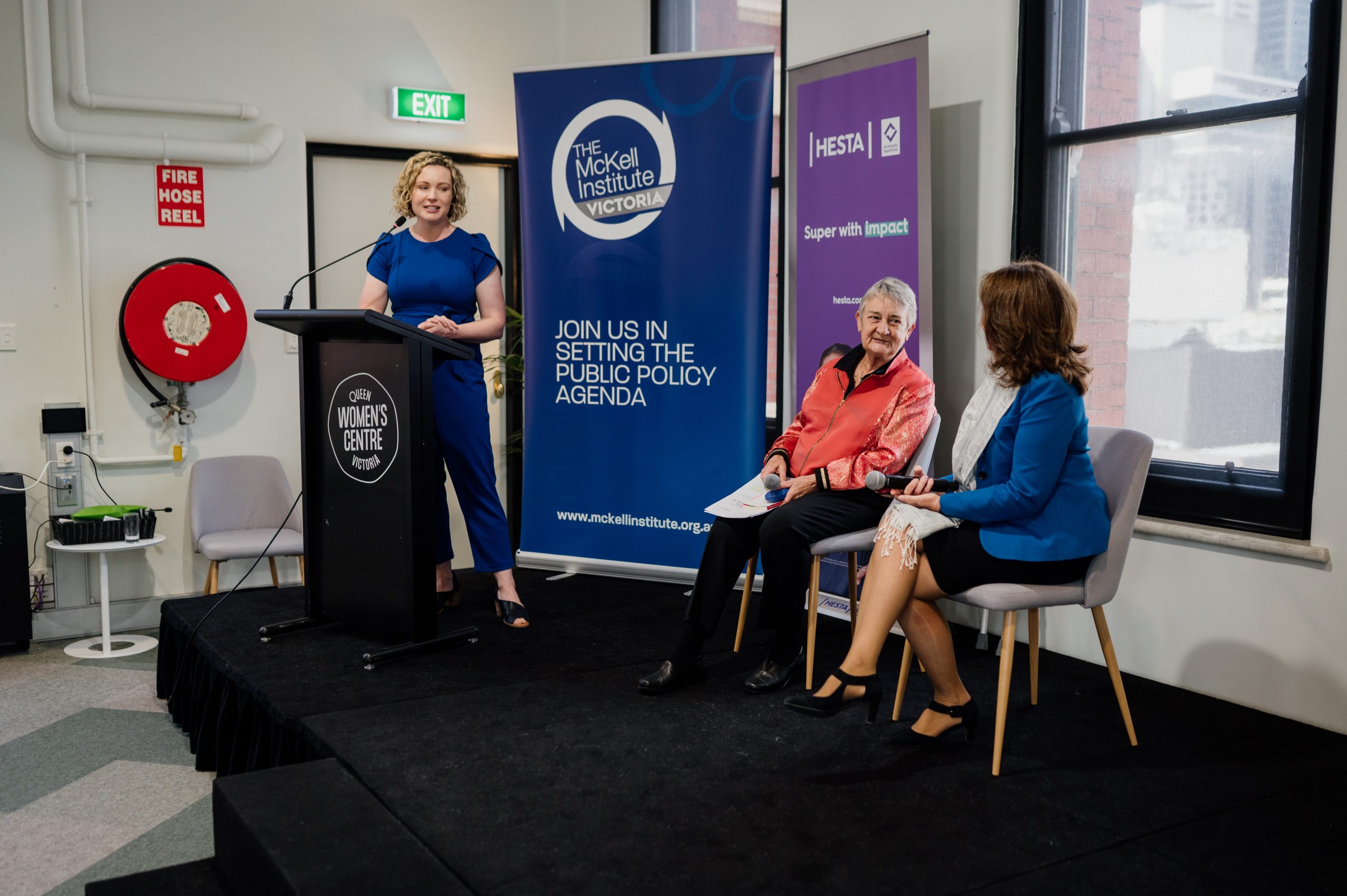 Panellists (left to right) McKell Institute Victoria Executive Director Rebecca Thistleton, Professor Emeritus Dame Marilyn Waring, and HESTA CEO Debby Blakey.