The Impact of Sunday Penalty Rate Reductions on Regional and Rural Australia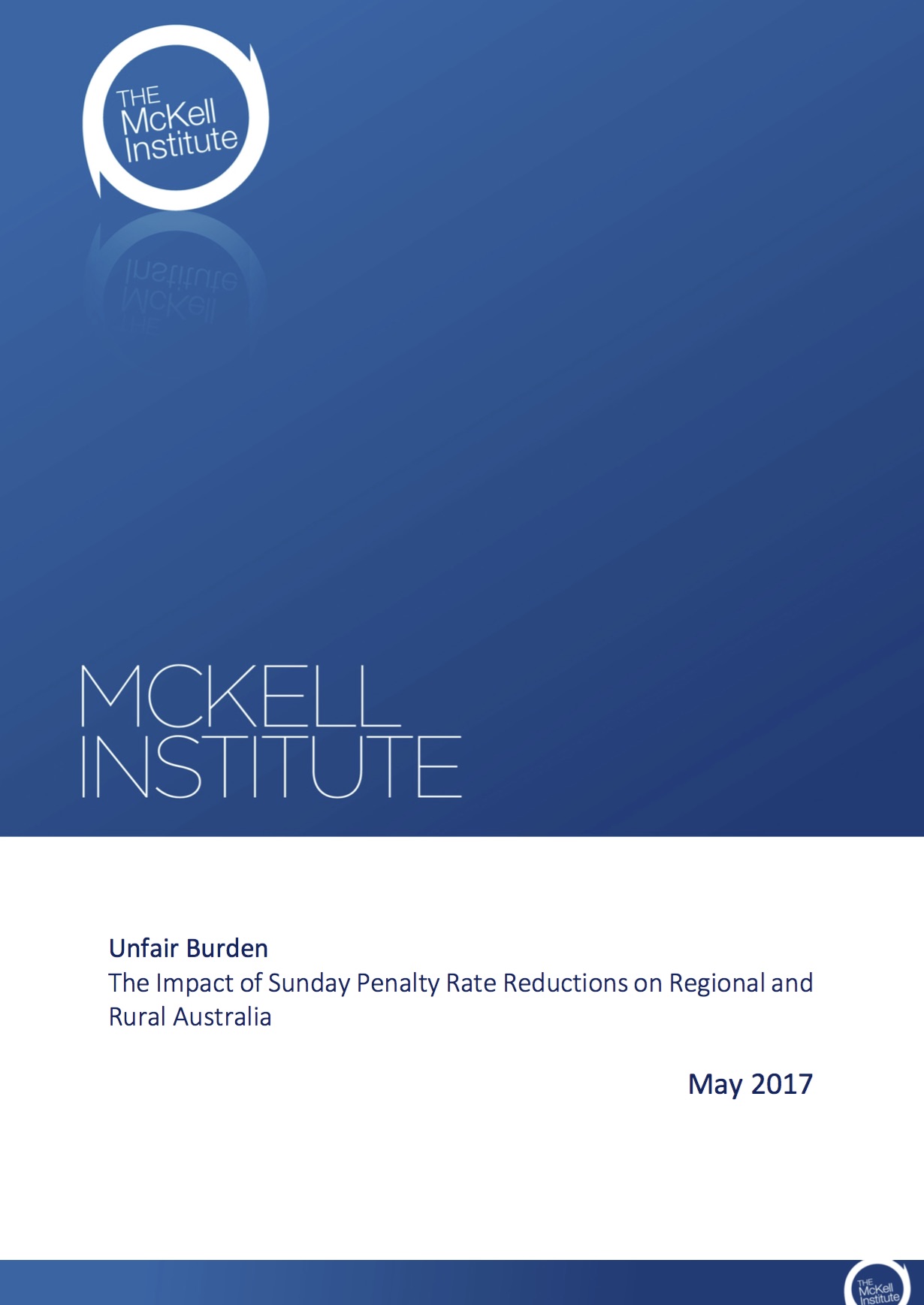 On February 23 2017, the Fair Work Commission recommended that Sunday penalty rates should be reduced for workers in the retail, hospitality, pharmacy and fast food sectors in Australia.
This report explores the impact the proposed changes for workers in regional and rural Australia, and the subsequent impact on regional and rural economies. It finds that collectively, regional and rural workers stand to lose around $667 million in disposable income, with regional and rural economies collectively set to lose at least $289.5 million as businesses shift money previously allocated to labour costs into other jurisdictions.