Improving Australia's Anti-Dumping Framework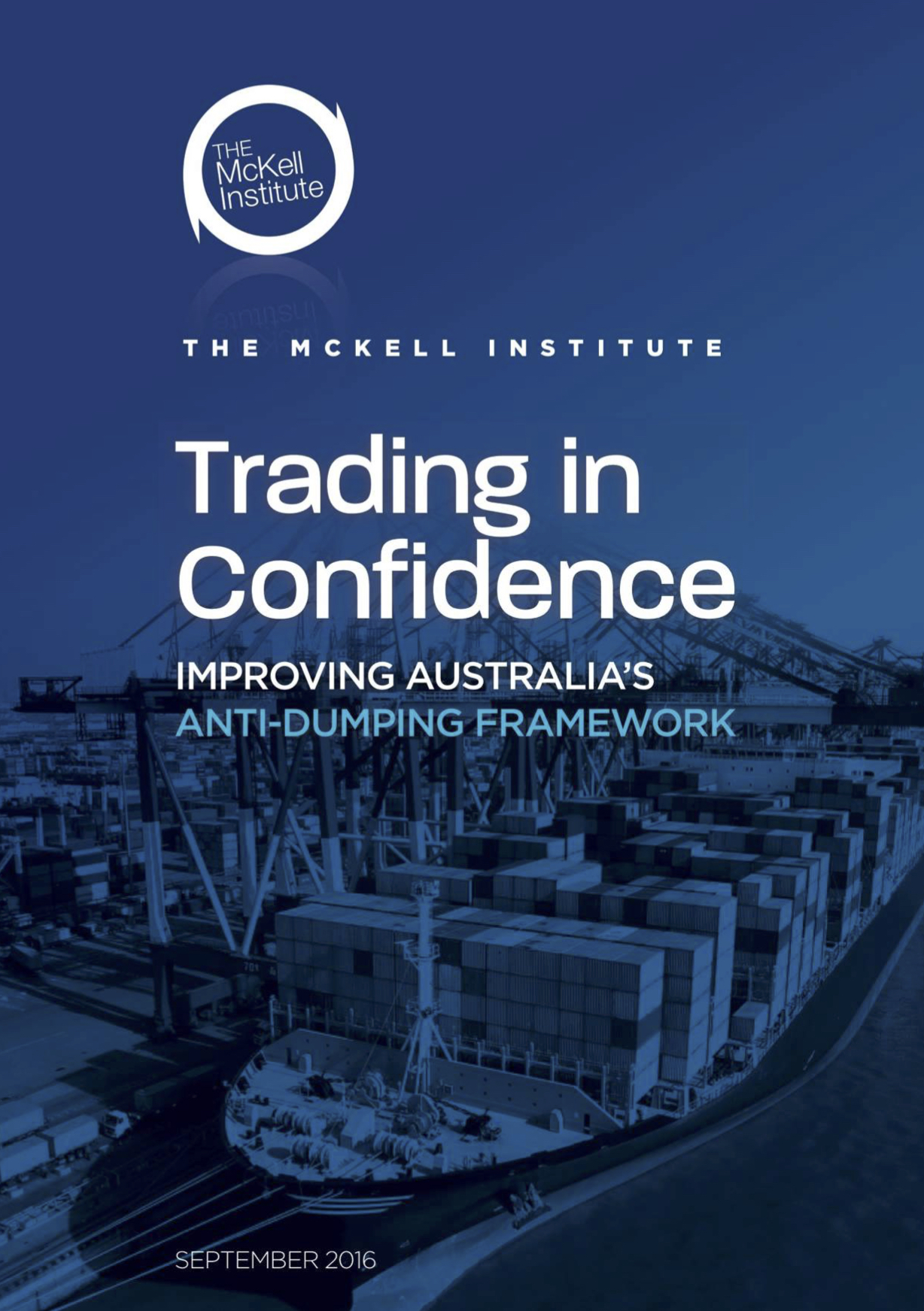 Australia is a proud and thriving trading nation, maintaining a diverse trading economy with strong and growing relationships with major international partners. But in an era of free trade, it is important that fairness remains preserved. Australia's Anti-Dumping Framework, a mechanism that aims to safeguard Australia from nefarious trade practices from competitors, is a bulwark against damaging international trading in Australia's domestic market that threatens jobs and economic activity.
This report outlines how the Anti-Dumping Framework should be improved in Australia, and how doing so will bolster public confidence in trade.