Submission: NSW Review into Apprenticeships & Traineeships
The McKell Institute's submission into the NSW Government review into Apprenticeships and Traineeship policy in NSW.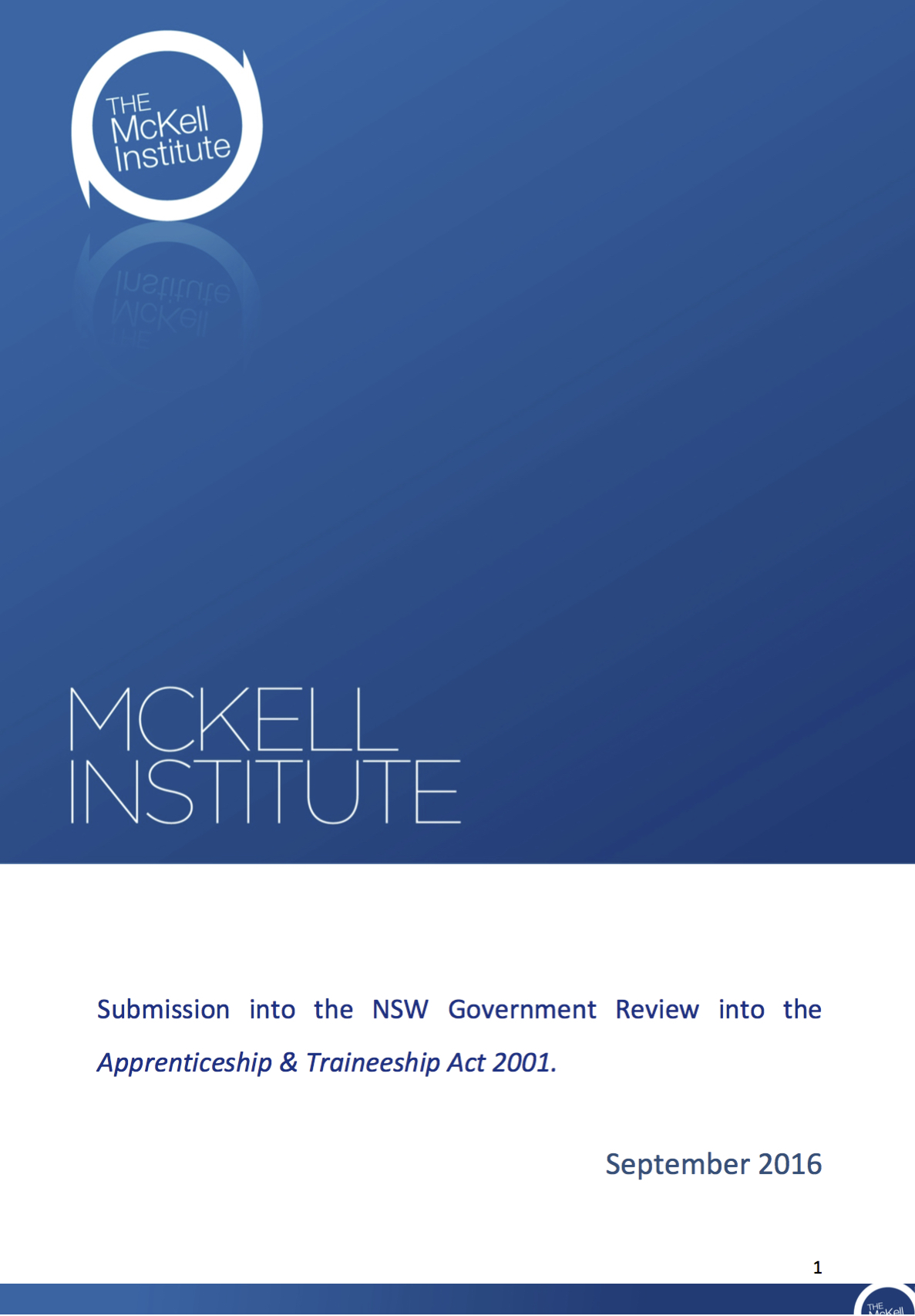 In 2016, the New South Wales Department of Industry, Skills and Regional Development announced its intention to conduct a review into the Apprenticeships and Traineeship Act 2001, the legislation governing apprenticeships and traineeships in the states. The McKell Institute tabled a detailed submission to ensure that any changes to the legislation do not adversely impact safety or economic development in New South Wales.