Stuck in Neutral: The Policy Architecture Driving Slow Wage Growth in Australia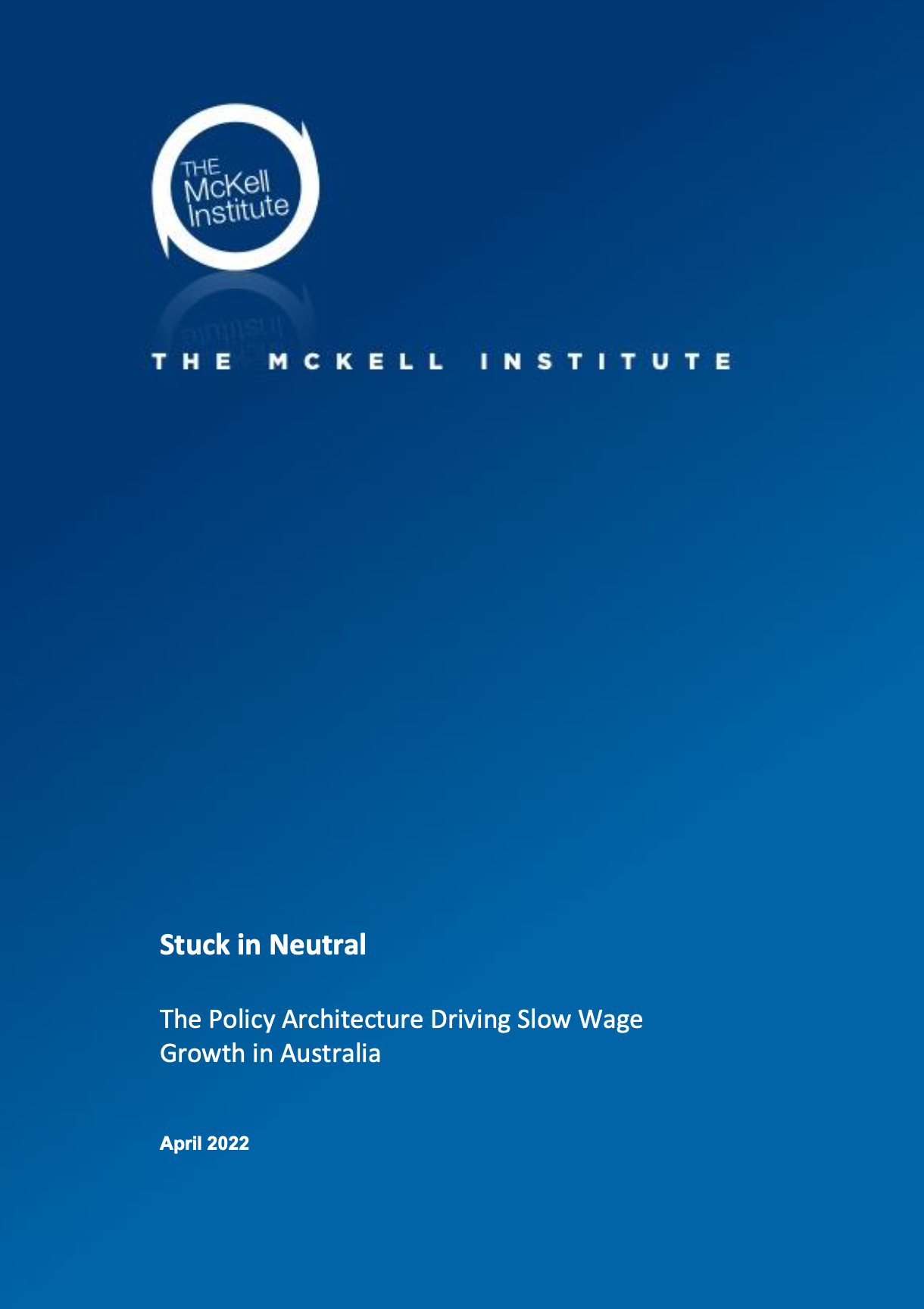 Australian workers are enduring a sustained period of low wage growth, in both the private and public sectors, in all Australian jurisdictions.
Slow wage growth is an economic problem created at least in part by deliberate government policy. In March 2019, then Federal Finance Minister, Mathias Cormann, described low wage growth as "a deliberate design feature of our economic architecture."
Remedying sustained low wage growth requires substantial change in Federal Government policy. Yet the current Federal Government continues to enact a suite of policies that have contributed to slow wage growth.