Recommendations from McKell Institute's 'Reopening NSW Digital Roundtable'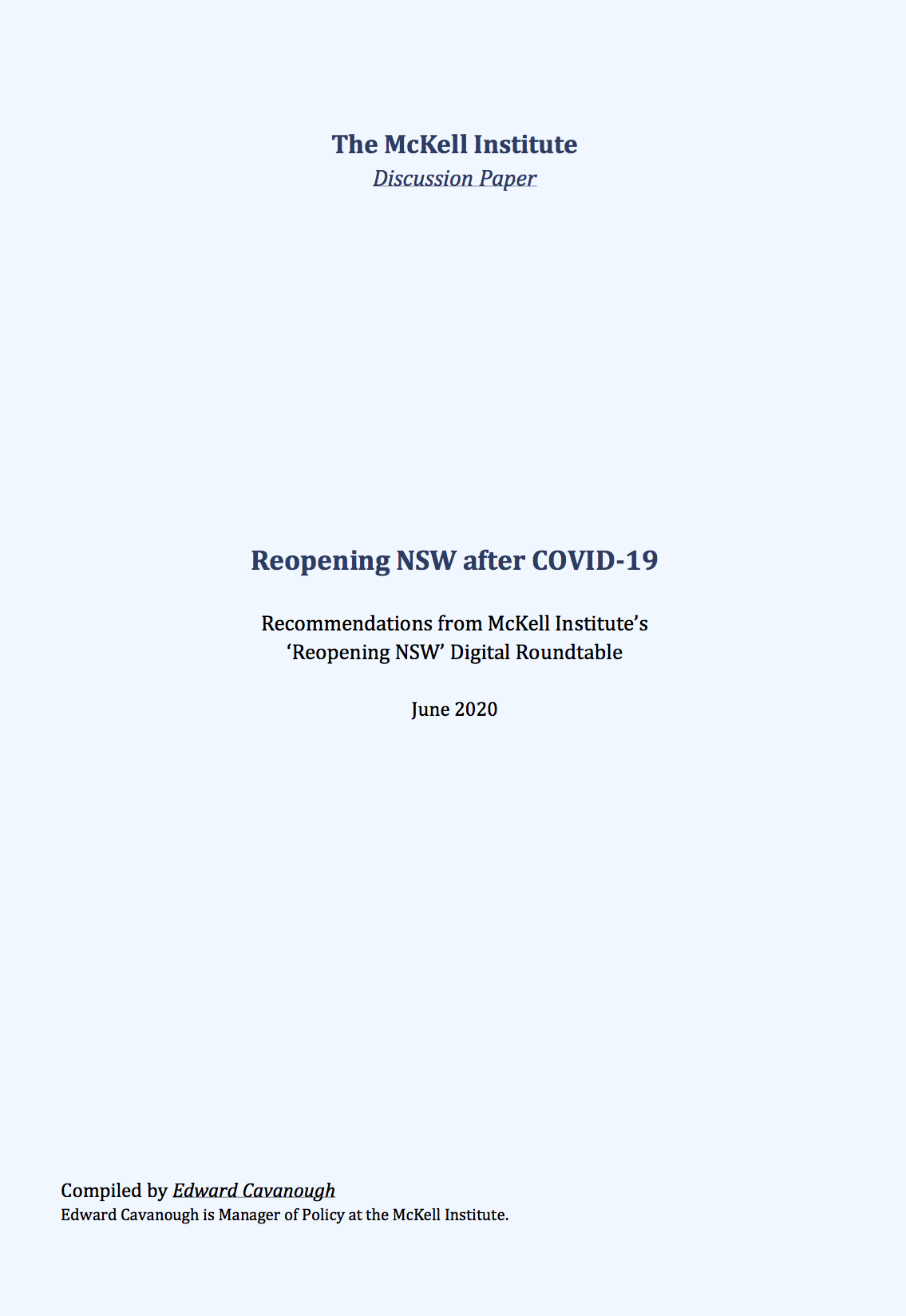 COVID-19 remains a significant health risk. But policymakers are now in the process of considering how to safely reopen economies.
This report compiles recommendations from McKell Institute's May 26 'Reopening NSW' Digital Roundtable, which were sourced from 14 participants representing a range of industries and organisations reflective of the diversity of the NSW economy.