Why the Queensland Government should not deregulate retail trading hours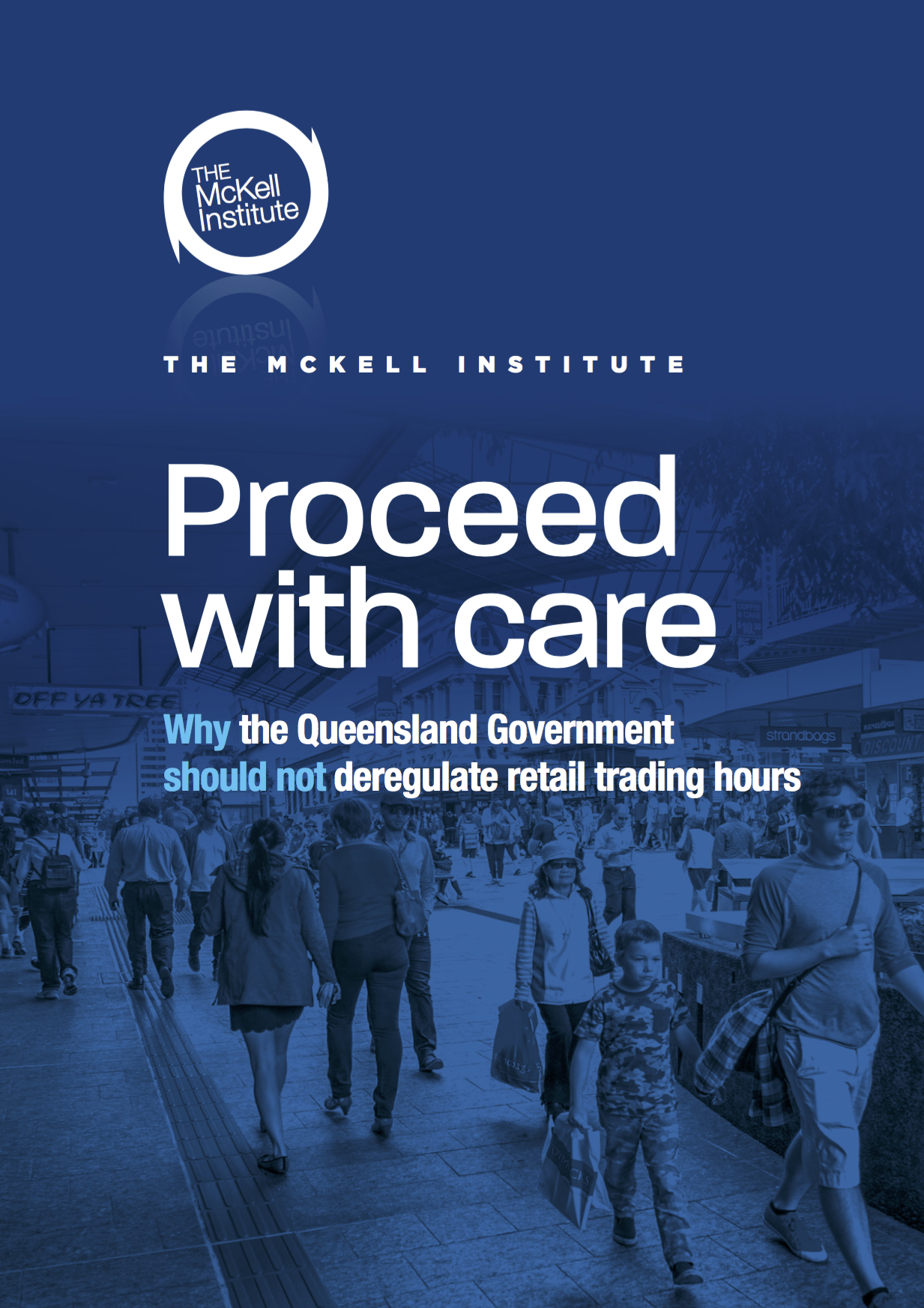 The retail industry is changing. Online shopping is ubiquitous, and is eating into the profits of traditional bricks and mortar stores, automation has appeared, and global retail giants are challenging Australian enterprises. In this context, many argue for the widespread deregulation of the retail trade.
This report, however, identifies some of the unintended consequences dramatic change will bring in a Queensland context.