Reducing the Cost of Public Infrastructure in Australia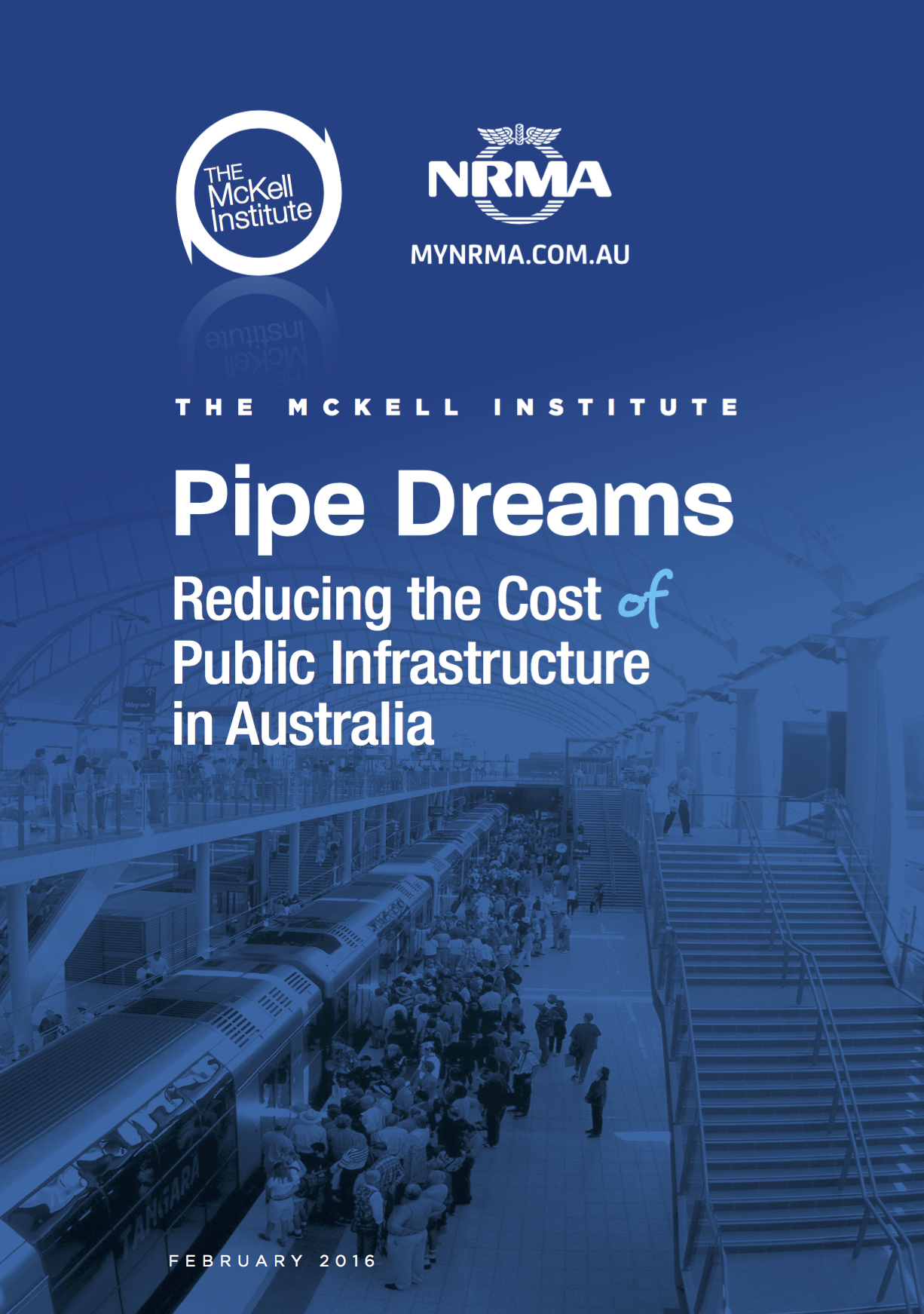 Infrastructure in Australia is notably more expensive than comparable countries. This report highlights a number of key areas that hold the potential for efficiency improvements to mitigate these high costs.
Pipe Dreams was supported by the NRMA, and launched by the NSW Minister for Transport, Hon Andrew Constance MP, in February 2016.