Cost of Inaction: Addendum 1
The impact of wholesale gas prices on average household power bills in New South Wales, Victoria, Queensland, South Australia and Tasmania.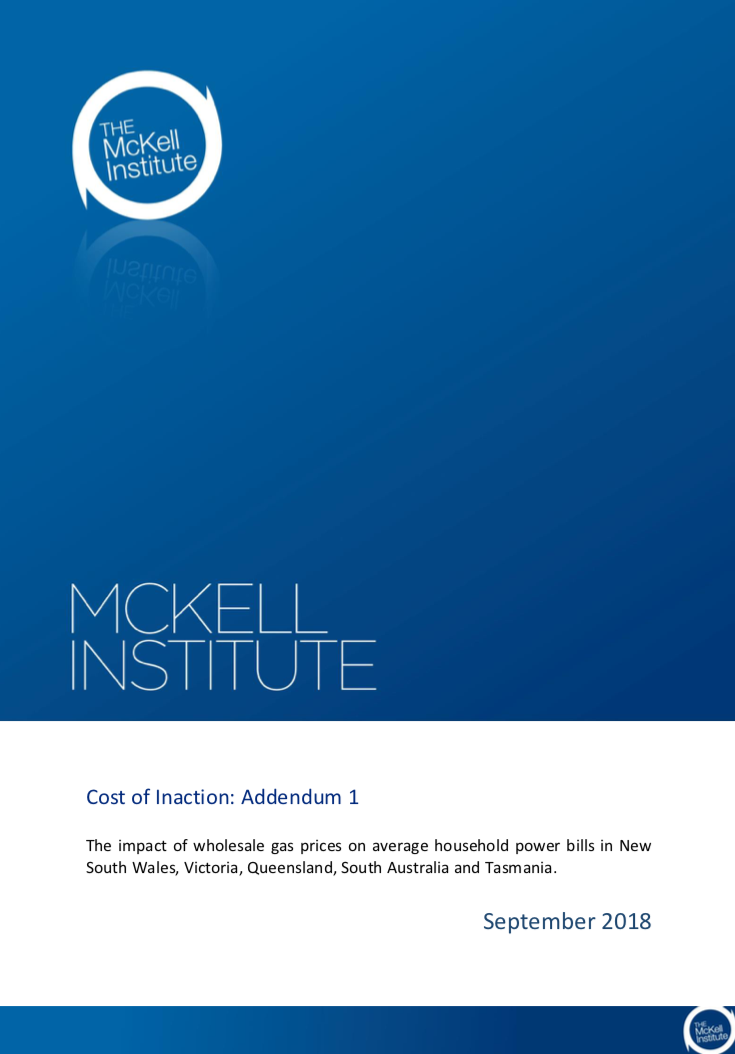 One of the predominant issues to persistently make headlines in Australian society in recent times has been the rising price of residential electricity and the equally volatile gas market whose wholesale prices have led to unprecedented rises in electricity for the average Australian. A lack of a comprehensive domestic gas reservation policy and definitive action to curb gas prices, has meant that households today are paying an extremely high price for their power needs.