Baby Steps or Giant Strides?
Improving Australia's early childhood education system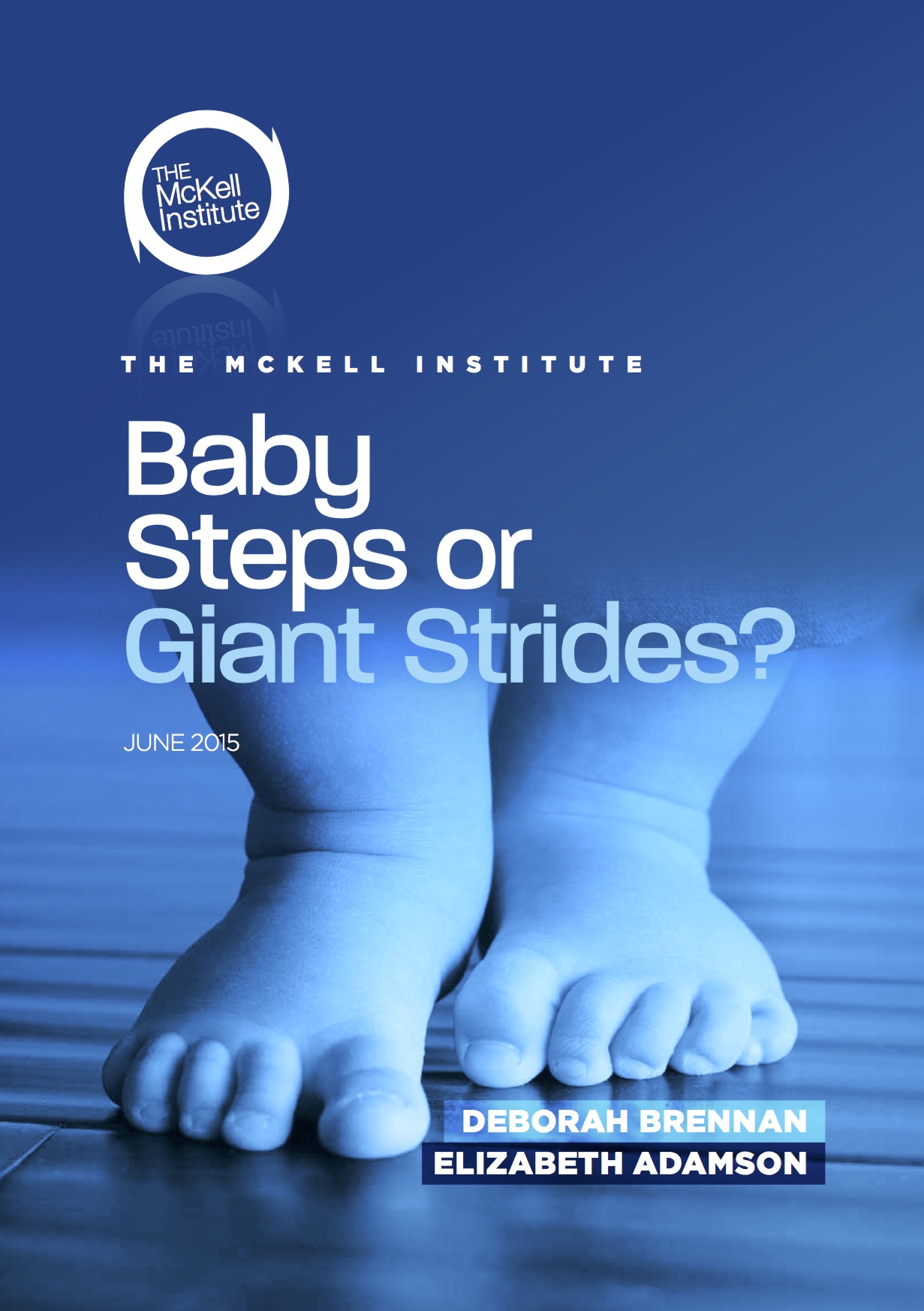 Child and family policies are developing and expanding in dynamic ways around the world, despite the fiscal austerity that enveloped many countries in the wake of the global financial crisis. However, Australia's early childhood care polices are in desperate need of reform.
The childcare debate needs to re-set, and this paper hopes to provide some guidance on a better path forward to improve the livelihoods of future generations of Australian citizens.