Activating the Harbour City
The case for an Opera House to Parramatta Pathway.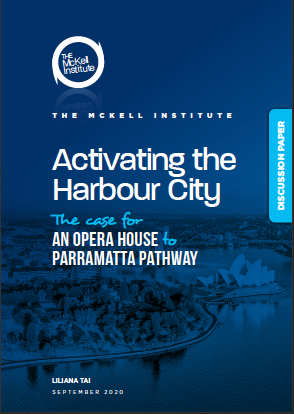 As we face the COVID-19 pandemic, Sydney needs ambitious and innovative infrastructure projects that will help drive economic recovery and shape the city's future.
This Discussion Paper outlines a proposal to deliver Sydneysiders continuous foreshore access from the iconic Sydney Opera House to the rapidly expanding geographic centre of Sydney, Parramatta CBD.