Bob Hawke: Demons and Destiny
The definitive full-life biography of Australia's 23rd prime minister; the only one that Hawke cooperated with after exiting the prime ministership.
Join the McKell Institute for a special In Conversation with Troy Bramston on his new book, Bob Hawke: Demons and Destiny.
Troy Bramston, an award-winning and best-selling author, tells the remarkable story of Hawke's upbringing and education, the people and events that shaped him, his rise through the union movement, his complex personality and personal life marked by womanising and the demon drink, his nine-year government from 1983 to 1991, plus his post-prime ministerial life and legacy.
This book is about the real Hawke, chronicling the stunning triumphs and shocking failures, a life riddled with huge flaws and great virtues marked by redemption and reinvention, which changed Australia and shaped the world. Revelatory and compelling, it will shock and surprise those who think they know the story of Australia's most popular prime minister.
Date: Tuesday 10 May, 5.30pm
Venue: Trades Hall Auditorium, 377 Sussex St Sydney 2000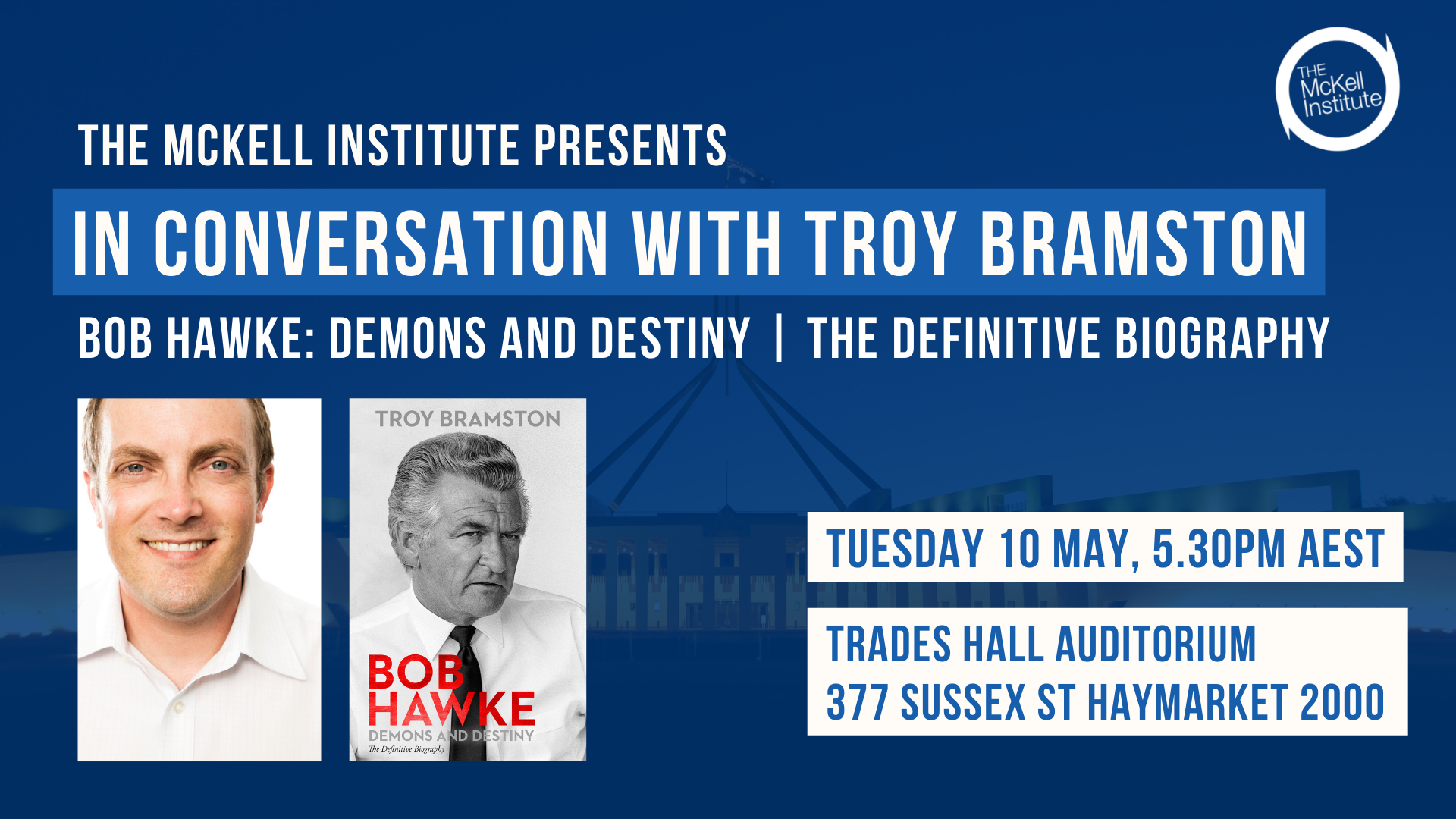 LOCATION
Trades Hall Auditorium