The McKell Institute International Fellowship | New Zealand
On September 14-16 our team of McKell fellows travelled across the water to Wellington, New Zealand. Our mix of delegates from the corporate, not-for-profit and union sectors met with key thought leaders in the policymaking space, covering a range of topics across the economy, transport, housing, health, finance and innovation.
One of our highlights was meeting the Deputy Prime Minister (Acting Prime Minister at the time of our visit) and Minister for Finance, Infrastructure, and Sport and Recreation, the Hon Grant Robertson. The Acting Prime Minister gave us his insights into governing through unprecedented times when COVID hit in 2020, and the ongoing economic impacts of the pandemic in 2022. With their next election likely to be held in late 2023, he emphasised mental health and well-being, climate change, and structural reform across the public service as top priorities for the New Zealand Labour government in the coming months.

We were also privileged to meet with Chair of the Productivity Commission, Dr Ganesh Nana. Dr Nana echoed the Deputy Prime Minister's sentiments about the important role wellbeing plays in productivity, and spoke on the fact that those who are the most disadvantaged are rarely at the table when it comes to devising policy solutions within the public service. Melissa Ansell-Bridges, Secretary of the New Zealand Council of Trade Unions, and Sam Huggard, Director of Campaigns at the NZEI Te Riu Roa, discussed the important role that progressive legislation plays in ensuring workers are protected, particularly as automation changes the way we work.

Adding to our packed schedule, we met with Executive Director of the Helen Clark Foundation, Kathy Errington, and CEO of the Waka Kotahi Transport Agency, Nicole Rosie, who spoke to us about equity in transport and infrastructure, and the challenges New Zealand faces as it builds out an integrated transport system to span across the entire country.

We're grateful to have met with so many knowledgeable and engaged policy strategists, from whom we learned so much. Thanks also to our delegates who added so much value to the conversations through their own experiences and expertise.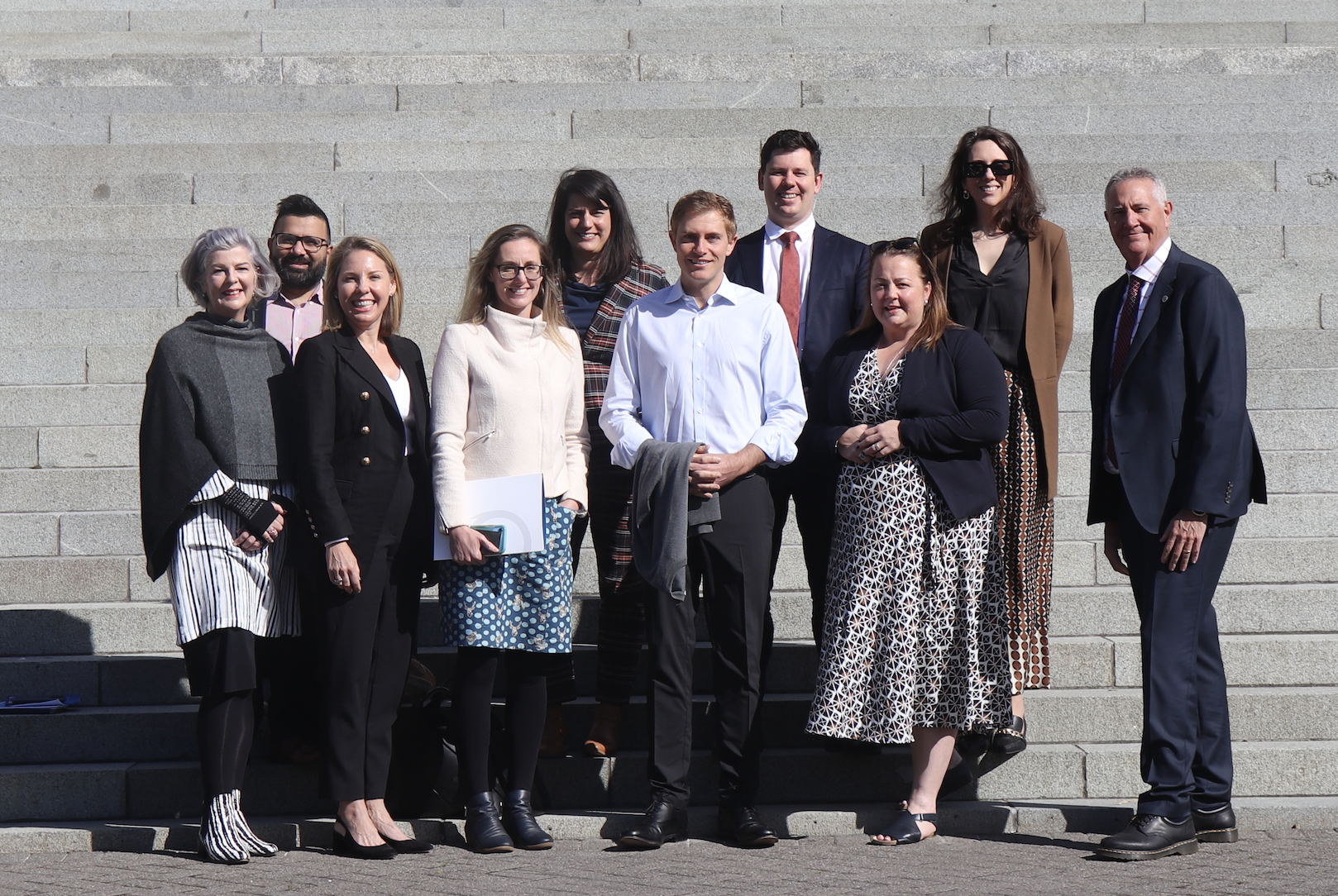 EVENT DATE
14 September 2022
LOCATION
Wellington, New Zealand