Post-Budget Analysis with Progressive Think Tanks
A Zoom webinar analysis of the first Albanese government budget. Co-hosted by the McKell Institute, Per Capita, John Curtin Research Centre and Chifley Research Centre.
The panelists included: Daniel Mulino MP (Chair of the House Economics Committee), Michael Buckland (CEO, McKell Institute) Emma Dawson (Executive Director, Per Capita) David Epstein (Executive Director, Chifley) Nick Dyrenfurth (Executive Director, John Curtin).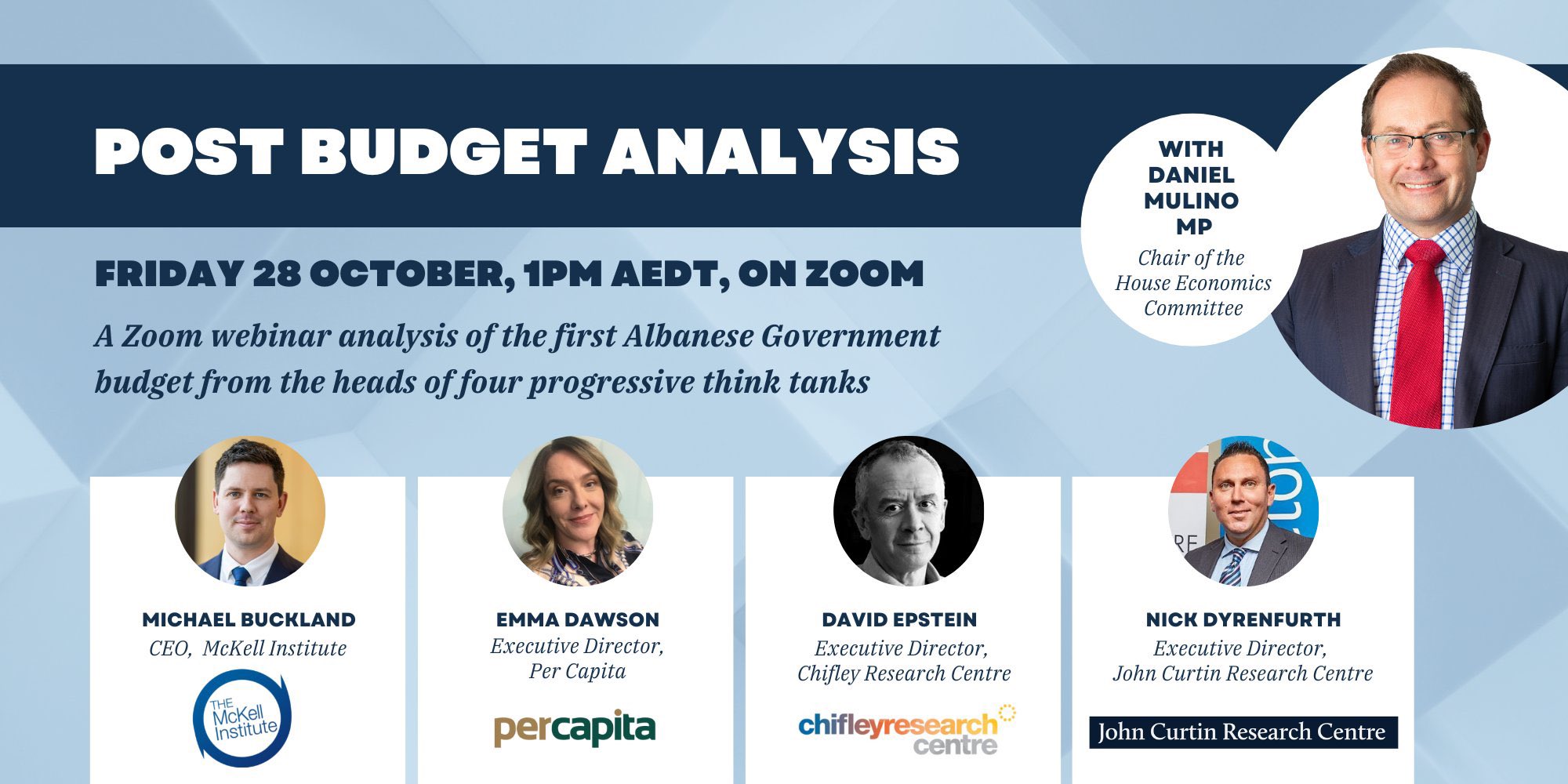 EVENT DATE
28 October 2022